RCD™ Global Bank Account Introduction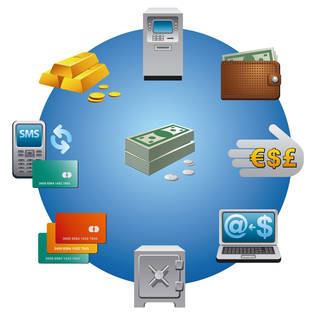 RCD™ Global Bank Account Introduction or shortly RGBAI is an unlimited Membership, obtained through one-time payment, which consists of an unlimited support and unlimited help as far as possible from our side, to help you, the member, to obtain one or any number of bank accounts, brokerage accounts, merchant accounts, prepaid bank cards, bank messaging, bank guarantees, letters of credit or any other special service for such financial account or accounts, anywhere in the world.
It includes introductions to genuine international gold deals.
Our service is personalized and customized for the particular customer and the particular purpose.
The service is valid for an individual and physical person and any number of companies belonging or being managed by that individual but it is not transferable to other persons or companies.
This class of Membership has no recurring fees.
Your RCD™ Global Bank Account Introduction is obtained by one-time payment.
We offer global bank account services for various types of clients:
Investors in need of global bank account;
High net worth individuals;
International entrepreneurs;
Startup businesses and immigrants;
Non-resident and individuals in need of the global bank account;
Financial accounts assistance
We are specialized in providing financial accounts support services such as bank account opening, brokerage accounts, prepaid bank cards, credit cards, business bank accounts, international global bank accounts and online accounts. Whatever financial needs you have, we may be able to assist you to get the right financial partner.
Related pages
Global Bank Account IntroductionGlobal Bank Account Introduction is the service we are providing since 2002. and helping businessmen worldwide to obtain or open a new bank account in one of the supported countries. Not only bank accounts are provided but merchant accounts, brokerage accounts, and other types of financial accounts, anywhere in the world, and for the life time of our company. To open bank account or any other type of financial accounts, contact our company.
You may talk by

Telegram or use the link https://t.me/rcdrun. For XMPP or Jabber chat, contact Mr. Louis at louis@xmpp.club.
Contact RCD Wealth now. There is a simple rule at RCD Wealth: if we can help you, we do, whenever and wherever necessary, and it's the way we've been doing business since 2002, and the only way we know