Your trusted Ghana concierge for gold and diamond dealings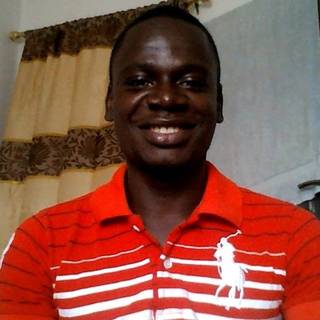 I have been a trusted concierge for many years with a good reputation from people all over the world who came to visit Ghana.
My best and most important practice is to protect my client from scammers, robbery and any form of danger. I have never had an incident or problems with the law in this area of business, and no client of mine has ever been taken advantage of under my watch – and that will never happen. I will take you where you want to be, see, review Ghana and places in Ghana, while taking much care for safety and security of your business dealings.
The unwanted truth about gold sales in Ghana
The truth about the procedure in buying gold is that there is no procedure in Ghana. For every FCO document you receive with the intent of selling gold to you, consider it a scam.
Let me explain better: Ghana is a place where gold could be sold in Accra for 1% or 2% more of the LME fixing.
You simply sell the gold for cash.
Demand for gold in Ghana
The demand for gold, over here in Ghana is outrageous and overwhelming, buyers are so much everywhere and gold is scarce because the demand for gold outweighs supply.
Gold is too busy to sit somewhere waiting to be sold to a foreign buyer at a huge discount.
The first scammer who succeeded in putting the idea of unlimited and abundant gold supply available from Ghana did a good job deceiving the whole world to believe him and the truth is, only foreigners believe such stories.
That is why I help foreign people as as your trusted concierge and assistant in Ghana.
There are several gold and diamond buying offices spread across all the mining districts of Ghana where I have personal connections and good relationships. Remember this, gold is not mined in Accra, it is in the mining communities where I will take you to meet a lot of miners and small local buyers. If you want to buy gold from them, you will have the privilege of observing and witnessing the local buyer, buy your order in small quantities from the local small miners from as little as 10 grams to about 250 grams at a time. For each person, he will smelt the gold in your presence and check it for quality and purity while you will be observing it, then the dealer pays the seller cash at the spot – as simple as that.
For your first time, you may want to limit yourself to a small quantity, so 2 kilograms to 5 kilograms will be enough and that will take 1 to 3 days to gather depending on the supply such a gold dealer gets. Do not expect huge discounts, the maximum discount could be 2% and that is the real thing and not the kind of internet discounts you see every day – they are just fake! The blatant truth is, to make more profits from gold, you need to buy more, that sound normal, but, what I mean is, if you want to make some US $12,000 in profits, you may have to buy 20 kilograms of gold and not 2 kilograms. The profit from buying 2 kilograms could be under US $1,000 but you don't have to worry since that will only be a test buying.
There are proven ways to increase your buying profits to 5% or more which I will reveal to you when you signup an agreement with me on concierge and support business services through RCD Wealth.
I will assist you export your gold to your destination using my own export license if necessary.
If you later want to return to setup your own buying office in Ghana from where you will buy 50 kilograms a month, I will walk and guide you through the procedure every step of the way until you have your license, and continue to assist you get your buying office and give you also as many selling customers as possible.
The RCD Wealth system has hundreds of services including but not limited to mining (gold and diamond), concierges, general trading, imports and export, consultancy, business services and much more.
For gold mining, the Start Your Own Gold Mine program will offer the following:
If it is gold mining that you want to do, you have nothing to worry, all you have to do is signup, tell us your intentions and we will handle the rest.
Your steps to concierge in Ghana
There are few simple steps on how to get trusted concierge in Ghana and professional assistance for gold and diamond dealings.
Contact RCD Wealth and tell us that you need assistant in Ghana.

You will get the invoice for payment of US $250. This is going to cover Frank's time and your needs. You will cover any travel expenses, food, accommodation if necessary, and on the spot in Ghana.

You will meet with Frank, and he will start handling all your needs.

Related pages

Contact RCD Wealth now. There is a simple rule at RCD Wealth: if we can help you, we do, whenever and wherever necessary, and it's the way we've been doing business since 2002, and the only way we know