My girlfriend has gold in Ghana
A common Advanced-fee scam is about the gold inheritance by girlfriend or "wife" in Ghana. This confidence trick usually begins with a person from Ghana or other African country approaching a Western man over the dating service. There comes the story about the inheritance, gold stored in the security house, need for money to relase the gold, story how it is difficult to sell Gold in Ghana and how foreign man is about to get both the beautiful Ghanaian girl and the gold in the same time. It is a perfect bait for many people.
We get several such inquiries per month, and provide this page with references to victims to understand they are victims.
Information to victims of advanced-fee scam with gold of girlfriend or wife in Ghana
We have made this page that victims understand that it cannot be possibly so many deaths per month where each of them is involved in the inheritance of gold and where in each such death gold is stored in security houses and there is girlfriend or "wife" involved;

Victims will often name them "wife" though they have never been in Ghana, neither have seen that girl or "wife" face to face;

Victims of this advanced-fee scam have to understand that "girl" or "wife" can be also a man and group of people all working together to defraud victims for money amounts;

Victim may be hoping to get both the girl and gold, but will get nothing but loss;

Victim may contact us to find out the way how to sell gold, though it is easy to sell gold in Ghana.
Examples of inquiries related to inheritance of gold in Ghana and wifes or girlfriends
My girlfriend has got some gold in Ghana and wish to sell it? Can you please help?

We just need to pay some 10,000 pounds or whatever, for exportation of gold. My wife has got the gold in Ghana, can you help us sell the gold?
This type of gold in Ghana inquiries we receive every week:
Message: My girlfriend wants to fly home ghana and sell her gold in Ghana, so what does she need to do to sell her gold in the form of what documents does she need to get

Message: Dear sir, I have a question, first of all, I heard that for the moment it's not easy to sell gold in Accra. Ghana. My problem is this, my girlfriend who is from the UK has visited Ghana because her father died, he was working in the mining business. He left her one goldbar approx. 1 kg. My question is this, she would like to sell it in Ghana because there are to many problems transporting it back home, so I would like to know, do you buy gold from private persons?
Comments: My girlfriend are in Ghana (Accra). She need to sell little gold. But she said that is impossible to sell because she had no license. Are that not possible to arrange so she get little cash for her air ticket. She coming to leave Ghana. She need about 300 euro.
Message: My girlfriend has gold that she wants to sell, but she says it needed a license to sell but the license costs a lot. How do you arrange it so she can sell some of the gold? She needs to sell for 200 euros, and then she leaves Ghana. Please let me know as quickly as possible how we solve this? It's important so she go away!

Message: Hi I sent you a email in the week about my wife helping the people of Ghana and the chef giving here ten kgs of gold. will she did try and take it with her out of the country and cos they say she hasn't got the right documents she has to pay 10,000 pounds to get the documents or she's going to lose the gold and go to prison. Is this right?

Message: My wife was doing sponsor work to help the people of Ghana with medicent. Cos of her kindness the chef gave her 10kgs of gold and a document declaring this But customs won't allow her to take the gold though I am a Canadian citizen and I live in Sxxxx. Please advise how I can sell this gold and get my wife back to me. The gold is supposed to be now at the PMMC facility and they are asking a high daily storage fee.
Why so many inquiries from Ghana, girlfriends, wives and gold?
That is a well known romance or dating scam online.
You are man often from Western and rich country.
Probably you have never been in Ghana. Then you meet some nice, sweet, attractive and sexy women in Ghana. Sometimes girl represents as being from your country, American in West Africa.
Then somebody dies in family, maybe father, and the girl gets the inheritance. It can be gold or diamonds and to get to the gold, all you both need to do is to solve few legal troubles.
Just pay few legal fees to the attorney, then to security house, then pay for certificate of ownership and export certificate and gold will be released.
Then you get the gold and the girl.
In reality the girl is not a girl, it is them, whole group of culprits and they will get your money.
You will lose the girl, the gold and the money altogether.
What are the major indications of romance scam?
You have meet the "girl" online through the negligent dating service. I say negligent as it is so. As a programmer I know how easy it is to discover if anybody is luring people into the romance scam. In the background control of the dating service they know they could stop it, and they don't. They work in their best interest and that is your money.

Girl is American in Ghana or Africa. This is another indication that it is scam. Girl represents herself as being American in Ghana or in West Africa. Let us stress here that Ghana is full of good and honest people, and the fact that you may become victim of criminals cannot and should not be generalized for whole population.

Father dies, or other family member and she has got inheritance. This is another almost sure factor that the "deal" you think you have at hands is not real.

Yes, I know, you wanted to smash two flies with one stroke. I do understand that it sounds appealing to get the girl and the gold at once.

But all that is going to happen is that she, or he, or them, are going to enjoy your money in disco clubs in Ghana. They may buy a car or otherwise get some temporary pleasure. You will miss the girl and the gold and the money you paid for it.

Gold is in security house and so because it has been locked there for some time, somebody need to pay the storage fees so that gold may be released. Fake!

Attorney need to be paid and there will be a range of other fees that you would need to pay before releasing the gold and getting the girl over there to you.

Certificate of ownership and Certificate of Ownership Act of Ghana may be mentioned, which are both fake and never issued in real gold transactions. Fake!

Gold is supposedly hard to sell in Ghana. Wow! How fake it can be! Ghana was named in past Gold Coast. What do you think why it was called Gold Coast by British? Because it is full of gold! That means that gold market is well developet and if anything is easy to sell in Ghana that is gold. No special documents need to be shown to sell gold in Ghana.

They may ask you to pretend it is your wife or girlfriend. So by all inquiries you are making in order to sell the gold, you may need to pretend to have your wife in Ghana. It will sound more plausible. And it is fake!
Reality Factor
That is not your true love. It is a dating or romance scam. If you wish to find a truly good African and beautiful girlfriend or wive, contact our company, and we may recommend you good women. But that what you have there is just somebody who need your money. You are their white ATM cash machine. :-)
Even if she claims to be your girlfriend, if you have not seen her, you don't know it well. Sometimes they will tell you to say it is your wife there. It is better for credibility to say "my wife" than "my girlfriend". I mean you did not yet share the bed, and she is the wife? Girlfriend? I don't know, it does not make sense to me.
The gold is apparently much more valuable than the money you are required to pay, so that is the trap. You think it does not matter, you are going to get a beautiful African girl for the wife, plus the gold worth hundreds of thousands of dollars.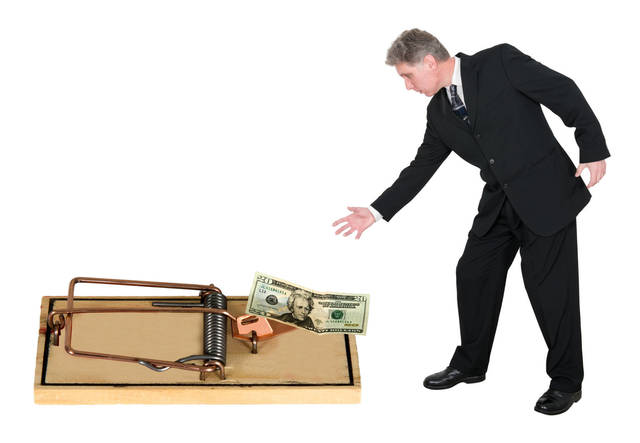 Solution and advice for you
I am sorry that so many scammers, and you don't know if they are men or girls, do that in Ghana and make a bad image for all Ghanaian people. But those are actually few. There are many nice and beautiful and if not beautiful than nice and humble girls or whatever adjectives you wish to put there. Many are in Ghana and in whole Africa. Your choice is absolutely justified. Search for a nice African woman for you. But take care if that is a true girl that loves you or maybe she loves your money.
It is a scam. It is well known as dating scam or romance scam. So, you better forget about that. Find another girl. Life is not a dream.
More information and references on dating or romance scam
Contact RCD Wealth now. There is a simple rule at RCD Wealth: if we can help you, we do, whenever and wherever necessary, and it's the way we've been doing business since 2002, and the only way we know