Quick check for gold in Croatia by using Garrett gold pans
Garrett gold pans are what we are using for quick check for gold in Croatian streams. One other important tool is the hand loupe or magnifier. Hand loupe shall not enlarge for more than 10 times, just a standard jeweler loupe is enough to spot the smallest particles of gold that may be invisible to the naked eye.
Detection of smallest particles of gold is important as it is indication of gold in the stream. Stream may further be followed to find the gold veins in the hills.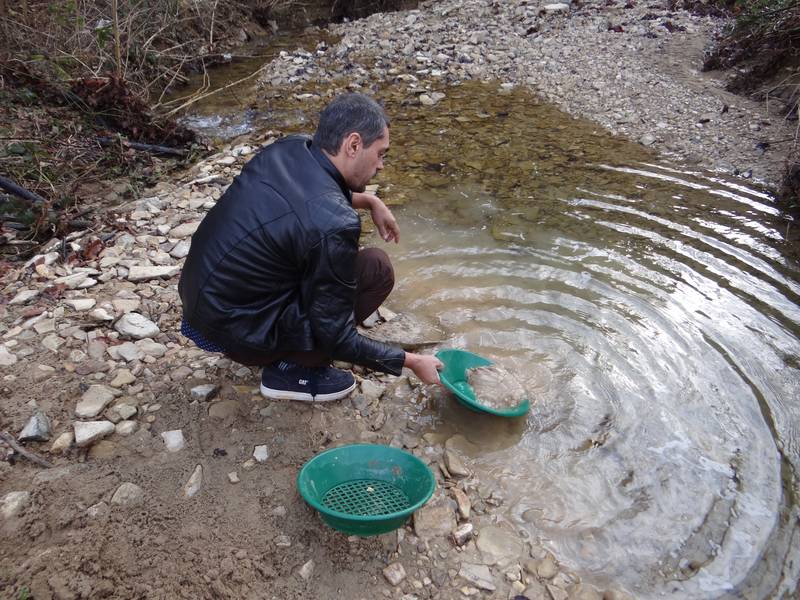 Contact RCD Wealth now. There is a simple rule at RCD Wealth: if we can help you, we do, whenever and wherever necessary, and it's the way we've been doing business since 2002, and the only way we know