Reach, Connect, Deliver creates Wealth
The RCD Wealth™ Formula will make you happy
You are here because you want a better life. You search for opportunities and connections, you search for a way, for a path to financial freedom. You have thought about making wealth for long time. You search for better, faster plans, to generate wealth.
You are on the right place.
My name is John. I am mentor and consultant, author of RCD Wealth™ Formula that is going to make you happy. Do you need better life? Do you need better business? Do you need and wish more income, more profit? You are on the right place. As I wish to guide you to the better life, better business, and straight to the financial freedom. I hope you will connect to me, and at least try out the formula. This is completely unique method to reach wealth. And it is certainly not for everybody. It is for those who are persistent and truly wish to reach the wealth and financial freedom.
Do you know what is financial freedom?
Financial freedom is state of life where you don't worry about finances. You may cover all your life and business expenses. In such state of financial freedom you are free to do what you like to do most. Nobody force you to work. You may work, or not work. You may travel, or stay in one place. But you are pretty free of any obligations for active work.
Many people who have already reached financial freedom, they did it because they were giving values to others, they exchange goods, services, values with other people. Once they reach financial freedom, they continue exchanging values, and work even more. But those people work because they like to work. They get satisfaction out of their work.
But here I am giving you incentive to go for financial freedom. Not only satisfaction in life. You may be satisfied with little, but whoever grows big in life, whoever has family, children, friends, and wish to improve life situations, whoever is persistent and motivated is going for financial freedom.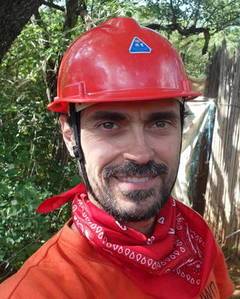 Are you with me?
Here is the contact form. Go ahead. Reach for it.

P.S. Simple Rule for Clients
There is a simple rule at RCD Wealth: if we can help you, we do, whenever and wherever necessary, and it's the way we've been doing business since 2002, and the only way we know
RCD Wealth Pages

Contact RCD Wealth now. There is a simple rule at RCD Wealth: if we can help you, we do, whenever and wherever necessary, and it's the way we've been doing business since 2002, and the only way we know